We take our business seriously because our reputation is at steak.
The Beginning
For over 40 years, the Knutzen family has been providing meat services from mobile farm slaughtering, custom processing, retail meat counter and specialty meats such as home-made jerky, pepperoni and summer sausage. Knutzen's Meats has been serving the Tri-Cities and surrounding area from the same Pasco, Washington location on West Court Street since 1987.
In that time, Knutzen's customers have come to expect not only the choicest meats in the region, but the personalized customer care that keeps people coming back. That's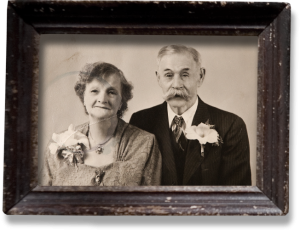 because at Knutzen's, we know what makes the difference—quality, natural meats, and treating people right.
Humble Beginnings
Steve Knutzen entered the meat business in 1971, when he learned the trade of meat processing, cutting and wrapping while working for a local meat processing business right here in the Mid-Columbia. The Knutzen family-run business got its start in 1974 when Steve built a mobile farm slaughter truck. In 1983, Steve started custom cutting and wrapping and opened his doors on West Court Street, Pasco, WA, in 1987.
In 2002, Steve saw the need to provide choice, healthy, natural meats so Knutzen's Meats opened a USDA retail meat counter selling choice steaks, roasts, pork, bacon and customer's special requests. Knutzen's is also known for making great home-made beef jerky, pepperoni, and German and summer sausages. The rest, as they say, is history.
Family First
Today, we're proud to remain a family-run business that's stayed true to our roots. We're proud to have never wavered or compromised our values, continuing to provide only the finest selection of natural meats, from ranches that boast humane-slaughtering techniques, as well as organic and grass fed diets. Here at Knutzen's, we think your meat should be just that—meat. We don't sell beef pumped full of antibiotics, hormones and who-knows-what. Our only interest is in delivering safe, clean, natural beef, for you and your family.
So whether you're looking for that choice prime-rib for a family gathering, or a savory rib eye for that special occasion, come see us at the intersection of Road 64 and Court Street in Pasco. We'll take care of you.